In the ever-evolving world of fashion, there is a growing movement towards sustainability, social responsibility, and community support. This exciting fusion of style and purpose is beautifully exemplified in our latest Limited Edition Quarter-Zip Sweatshirt. 100% of the profits of our Whale of a Time X Yellow Wellies Quarter-Zip Sweatshirt will go to Farm Safety Foundation (Yellow Wellies).
So, what makes this Quarter Qip truly special? It's not just about looking good; it's about making a positive impact, thanks to our collaboration with Yellow Wellies.
So who are Yellow Wellies?
Yellow Wellies are a charity with the ambition to find a way to stop the next generation of farmers having life changing accidents at work as well as challenging poor mental health among young farmers. They're achieving this in three significant ways:
Mind Your Head: They are making sure that everyone recognises that farming can, and does, impact on the wellbeing of farmers and their families and poor mental health can have a direct and deadly impact on the job. 
Training Funding: Yellow Wellies invests in practical training within colleges throughout the UK, focusing on real solutions for farm safety.
Changing Attitudes: They're researching attitudes toward farm safety within the industry, aiming to challenge and transform risky behaviour.
Mental Health Matters
Yellow Wellies and us here at Whale of a Time believe to our core that mental health matters. As a rural brand favoured by many young farmers and as we are entering October - Mental Health Awareness Month - we've sought to join forces with a prominent charity dedicated to farmer mental health. In the current social climate it is our responsibility to look out for our family, friends, colleagues and ourselves. 
Being a mainly solitary job farming can be isolating and emotionally taxing, and the stigma around mental health issues in rural communities often discourages seeking help. Yellow Wellies focuses on promoting mental health awareness and support within the farming community. In their own research Yellow Wellies found that four out of five young farmers believed that mental health is the biggest hidden problem facing farmers today. 
At Whale of a Time Clothing, we recognize the importance of this issue. We don't just want to raise awareness; we want to take action. That's why the profits from our quarter-zip sweatshirt will go directly to supporting this worthy cause. This sweatshirt isn't just a fashion statement; it's a symbol of solidarity with our hardworking farmers and their safety and mental health.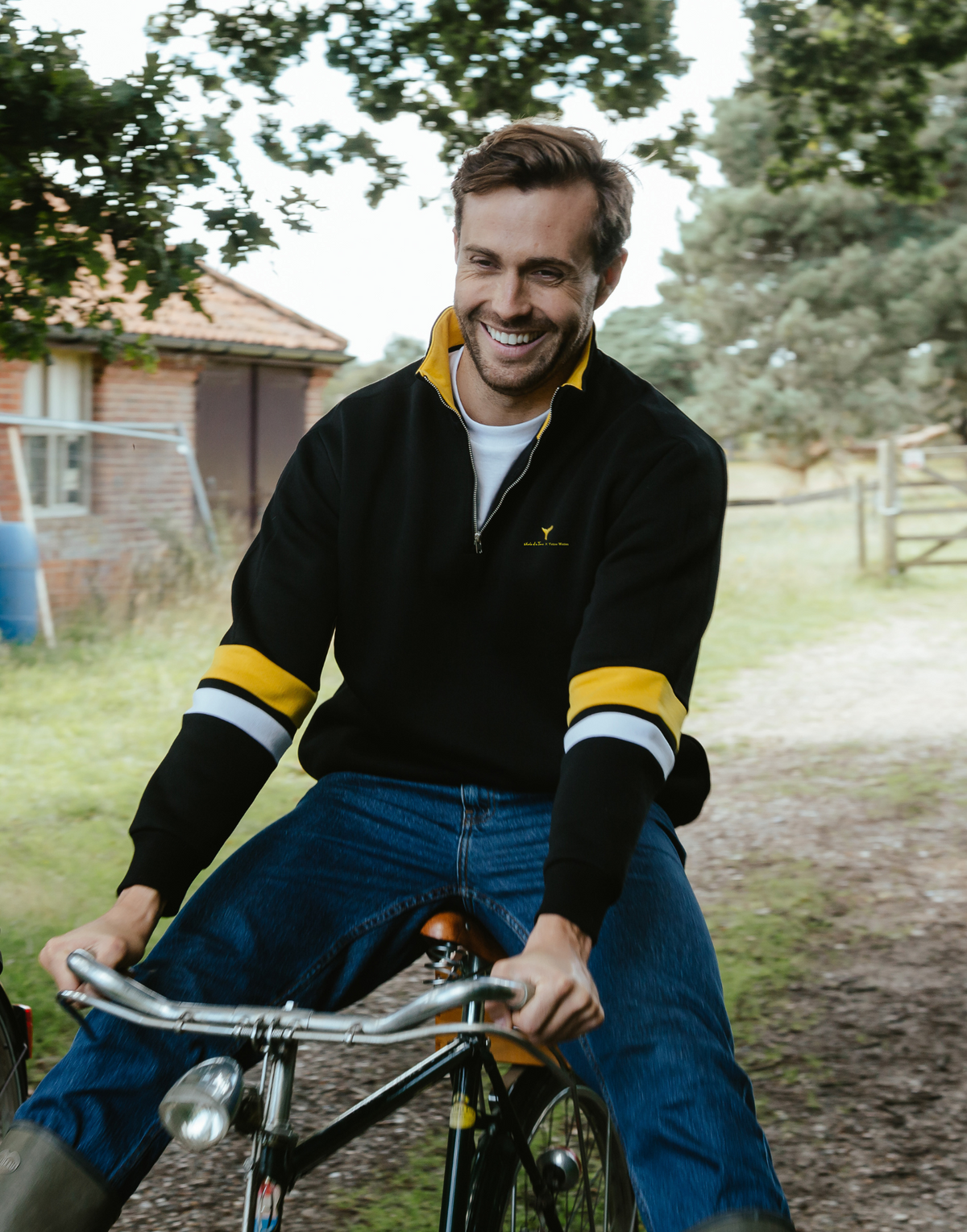 This limited edition quarter zip embodies the concept of slow fashion. It's not about fleeting trends or disposable clothing. It's about investing in pieces that hold meaning and contribute to positive change. 
With the charity firmly in mind when designing this quarter zip we've subtly included their bold colours with a black body, and contrasting yellow and white stripes around the forearms.
Farm Health and Safety: A Cause Worth Supporting
Farming is no easy feat, and the challenges faced by farmers often go unnoticed. A large part of what Yellow Wellies do is fund training at colleges throughout the UK to highlight the risks involved in farming and offer practical solutions to addressing these risks.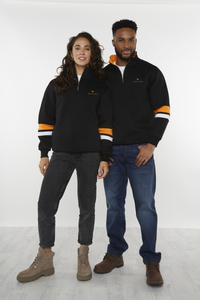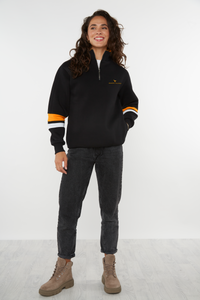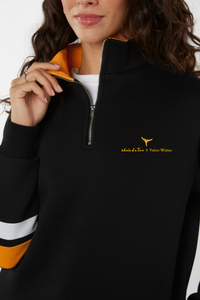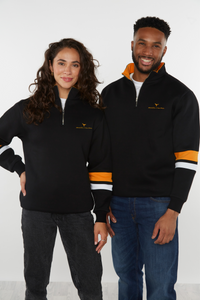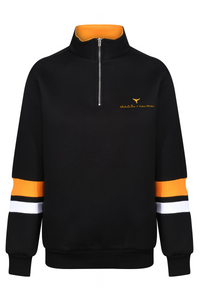 How to Help!
Shop the Look: Shop the WOAT X Yellow Wellies quarter-zip sweatshirt is not just a piece of clothing; it's a symbol of change, sustainability, and community support.
Donations: Head to the Yellow Wellies justgiving.com page and donate as much or as little as you like. 
Awareness: Join the movement for fashion with a purpose, and make a statement for farm health and safety, mental health, and a more sustainable world. Together, we can make a difference—one quarter-zip sweatshirt at a time.