Filter Reviews
5 star rating

4 star rating

3 star rating

2 star rating

1 star rating
Love all my WOAT products
Review by Freya R. on 16 Sep 2019
review stating Love all my WOAT products
Love all my WOAT products but this is my favourite. Lovely colours and super soft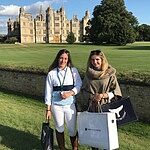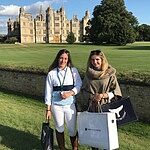 Comments by Store Owner on Review by Freya R. on 16 Sep 2019
Hi Freya

Thank you for your great review of our Atlantic sweatshirt and the amazing photo in front of Burghley House!

We're really pleased to hear that your purchase was a success.

Don't forget to post any pictures wearing your Atlantic sweatshirt using #whaleofatimeclothing to be in with a chance of winning customer of the month and a free item of your choice.

If we can be of further assistance please get in touch.

Many thanks,
Lily
Love it
Review by Rebecca T. on 28 Apr 2020
review stating Love it
First time buying from whale of a time and I love my new sweatshirt. It's really good quality, came in lovely packaging and the colours can go with anything. I'll 100% be buying from whale of a time again.
Comments by Store Owner on Review by Rebecca T. on 28 Apr 2020
Hi Rebecca

Thank you for your fantastic review of our Atlantic Sweatshirt. It's great to hear you love our brand and products.

Don't forget to post any pictures wearing your Whale Of A Time products on social media using #whaleofatimeclothing or tag us to be in with a chance of winning customer of the month and a free item of your choice.

If we can be of further assistance please get in touch.

Many thanks,
Lily
Charlotte B.
5 star rating
The cosiest jumper on the planet
Review by Charlotte B. on 7 Nov 2019
review stating The cosiest jumper on the planet
I live in this jumper it's so cosy and perfect for that casual look. I'm a 6ft woman and have trouble buying similar jumpers as they are always to short in the sleeves but I don't have this problem with Whale of a Time Clothing
Comments by Store Owner on Review by Charlotte B. on 7 Nov 2019
Hi Charlotte

Thank you for your fantastic review of our Atlantic sweatshirt. I'm delighted to hear that you've found it to fit well and it's cosy.

Don't forget to post any pictures wearing your Atlantic sweatshirt on social media using #whaleofatimeclothing to be in with a chance of winning customer of the month and a free item of your choice.

If we can be of further assistance please get in touch.

Many thanks,
Lily
Great quality, would recommend
Review by Lauren J. on 22 Sep 2019
review stating Great quality, would recommend
Great quality, would recommend
Comments by Store Owner on Review by Lauren J. on 22 Sep 2019
Hi Lauren

Thank you for your great review of our Atlantic sweatshirt.

We're really pleased to hear that your purchase was a success.

Don't forget to post any pictures wearing your Atlantic sweatshirt using #whaleofatimeclothing to be in with a chance of winning customer of the month and a free item of your choice.

If we can be of further assistance please get in touch.

Many thanks,
Lily
Sweatshirt
Review by Hilary A. on 17 Sep 2019
review stating Sweatshirt
Love this top it's so simple yet gorgeous
Comments by Store Owner on Review by Hilary A. on 17 Sep 2019
Hi Hilary

Thank you for another great review of our Atlantic Sweatshirt!

We're really pleased to hear that your purchase was a success.

Don't forget to post any pictures wearing your Atlantic Sweatshirt on Instagram using #whaleofatimeclothing to be in with a chance of winning customer of the month and a free item of your choice.

If we can be of further assistance please get in touch.

Many thanks,
Lily